Analyse comparative des enjeux de la filière Chêne auprès d'acteurs de la première transformation et de gestionnaires forestiers dans le nord-est de la France et le sud-ouest de l'Allemagne
Oak (Quercus petraea and Quercus robur), an emblematic species in French forests, has a strong patrimonial value and plays a leading role in the forestry and forest-based industry. However, the industry appears to be confronted with major problems (e.g. supply to markets). We tried to better understand and analyse those problems by studying the oak chain in north eastern France (Alsace, Franche-Comté, Lorraine) through interviews conducted with public forest managers and players involved in primary processing. In order to survey a broad range of points of view and have a basis for comparison, the study area also included two Landers in south western Germany (Baden-Wurttemberg, Rhineland-Palatinate). A qualitative analysis of 25 interviews conducted on both sides of the Franco-German border enabled us to identify contrasting views and points of consensus about the issues relating to forest resources, the perception of the sector by the players and the entrepreneurial dynamic. Possible future developments could also be distinguished, some of which are already discussed in the literature while others were particular to this survey.
Le Chêne (Quercus petraea et Quercus robur), essence emblématique de la forêt française, a une valeur patrimoniale forte et joue un rôle majeur dans la filière forêt-bois. Néanmoins, cette filière semble être confrontée à des problèmes importants (par exemple au niveau de l'approvisionnement et des marchés) que nous avons cherché à mieux comprendre et à analyser. Notre étude s'intéresse plus particulièrement à la filière Chêne dans le nord-est de la France (Alsace, Franche-Comté, Lorraine) et se base sur des entretiens réalisés auprès de gestionnaires forestiers publics et d'acteurs de la première transformation. Afin d'obtenir une gamme large de points de vue et de disposer d'éléments de comparaison, la zone d'étude intègre également deux Länder du sud-ouest de l'Allemagne (Bade-Wurtemberg, Rhénanie-Palatinat). L'analyse qualitative de 25 entretiens, réalisés de part et d'autre de la frontière franco-allemande, a permis de dégager des avis divergents et des points de consensus au sujet de thématiques relatives à la ressource forestière, à la perception de la filière par les acteurs et aux dynamiques d'entreprise. Des perspectives d'évolution ont aussi pu être distinguées, comprenant des réflexions déjà évoquées dans la littérature et d'autres plus personnelles à cette étude.
Fichier principal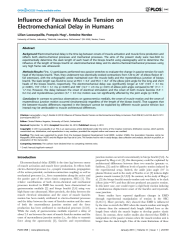 RFF_2016_68_2_143-152_Wernsdorfer.pdf (250.77 Ko)
Télécharger le fichier
Origin : Publisher files allowed on an open archive